Congratulations
NEMS Teacher of the Year
Mrs. Ellen Healy!
Letter from Dr. Jones on February 27th regarding the school calendar. Click here.
Information regarding requirements for 180 day school year. Click here.
---
Orientation for 8th Graders and their parents will be held at 6:30 p.m. on Tuesday, March 18, in the NEHS auditorium. Please come out to learn about all the exciting course offerings, clubs, and sports you'll be able to experience as you begin your high school experience.
---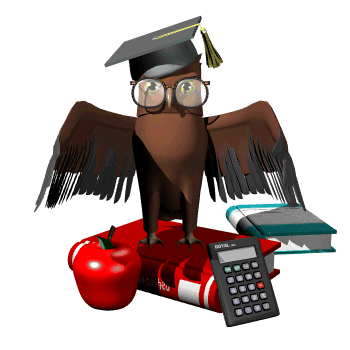 Parent/Teacher Conferences
March 13, 2014
All scheduled appointments will remain the same. Please contact the main office if you have a conflict and need to change your appointment time.
---
Assemblyman Rob Clifton Annual Essay Contest

Last month, Assemblyman Rob Clifton of District 12 held his annual essay contest to promote creative writing and critical thinking. Each year this contest is open to all 7th graders in the district which includes:

Allentown, Chesterfield, Englishtown, Jackson, Manalapan, Matawan, Millstone (Monmouth), New Hanover, North Hanover, Old Bridge, Plumsted, Roosevelt, Upper Freehold, and Wrightstown.

The contest asked students to compose an original essay, no less than 400 words. Students were given two contest topics to write about:

· An influential person of the past or present and explain why they chose that person.

·

S

omeone the student believes to be extraordinary and explain how their life was impacted by this person.

Essays were submitted anonymously and were judged on impact, grammar, writing, and creativity. We are pleased to announce New Egypt Middle School finished first as the school with most participation. On December 10, Assembly Clifton will personally host a pizza party at NEMS and give each winner a citation as well as a $10 gift card. The two top winners will receive their award and a $50 and $25 gift card respectively. Fourteen of our students won for their individual essays. New Egypt is also proud to have students awarded in the top two categories, overall district and Ocean County.
OVERALL DISTRICT Nina Foy
COUNTY WINNER (Ocean)- Lauryn Laning.
12 SCHOOL PARTICIPATION WINNERS
Jordyn Smith.
Eddie Gregorio.
Corynn Fazio.
Jonathan Bautista.
Stephanie Gallant.
Kaitlyn Healy.
Caleigh Smith.
Charles Carey.
Robert ( Bobby) Reichard.
Julia Brown.
Jacob Aaronson.
Leah Vorhees.
---
Congratulations to New Egypt Middle School For Winning Our Second Lexus Eco Challenge!
---
NEMS Kicks Off Their Gift Auction Reading Incentive Program On October 14th!
Students Can Win $25 Gift Cards Every Two Weeks!
Students Can Also Win More Prizes At Our End Of The Year Gift Auction In June!

Reading Log Click Here
Parent Letter, Please Click here
---
For Item Drop Off Procedures For the Middle School, click here
---
---
Start and End Times-Regular Day, Early Dismissal, Delayed Opening Click here.
---
Please note the Report Card issue dates below:
Grades can be viewed on the Parent Portal on the following dates:
Marking Period 1 – November 16, 2012
Marking Period 2 – February 8, 2013
Marking Period 3 – April 13, 2013
Marking Period 4 – June 14, 2013
---
Instructions to Receive E-Alerts
---

Policy on Harassment, Intimidation, and Bullying

Click
here
to view the policy.
---
---
DART (Developing Alcohol Responsibility Together) Community Coalition
This voluntary survey will take a few minutes to complete. Your response will help guide us in fulfilling the Mission of the DART Coalition which is to engage county residents in the process of reducing substance abuse among youth in Ocean County and over time the community as a whole.

Esta
encuesta voluntaria
le tomara unos minutos para completar:
Su respuesta nos ayudara a cumplir la misión de la coalición de DART. Nuestra misión es de incluir los residentes en el proceso de reducir el abuso de alcohol o drogas entre la juventud en el condado de Ocean y con tiempo dentro de la comunidad en general.
Spanish Flyer
There are more than 79,000 deaths attributed to excessive alcohol consumption in the United States each year, according to the Centers for Disease Control and Prevention. Play a part in making
DART is a Community Coalition aimed at reducing the harmful effects of alcohol and alcohol-related motor vehicle crashes. The Coalition, which develops environmental strategies to achieve its goal, is comprised of community leaders including law enforcement and government officials, educators, business owners, substance abuse professionals, clergy, students and other youth.
This program highlights the commitment of Ocean County Coalition in educating the community regarding and the extreme danger it imposes when combined with alcohol!
---
SchoolPAX Rewards Program
With the help of the PTO, New Egypt Middle School is now enrolled in the SchoolPAX rewards program. When you shop at SUBWAY, Verizon Wireless, Foot Locker, Lady Foot Locker, Kids Foot Locker, Travelocity, 1800flowers.com or myschooldebitcard.com, these companies will donate a portion of your purchase to the New Egypt Middle School. All you have to do is enter our SchoolPAX code: 9S5C and you can help NEMS.
Also, please remember that another easy way to help NEMS is through the Target Take Charge of Education program. All you need to do is get a Target REDcard and designate NEMS as your school. Target will donate a percentage of your purchases to NEMS.
---
NEMS Spirit Wear Order Form
Please click here for the PTO Fundraiser order form.
---
District Facebook Page and Twitter
You can now stay updated on district information by visiting our Facebook page or subscribing to us on Twitter.